Travel in Style: Exploring the World with Our Cross-Body Travel Shoulder Bag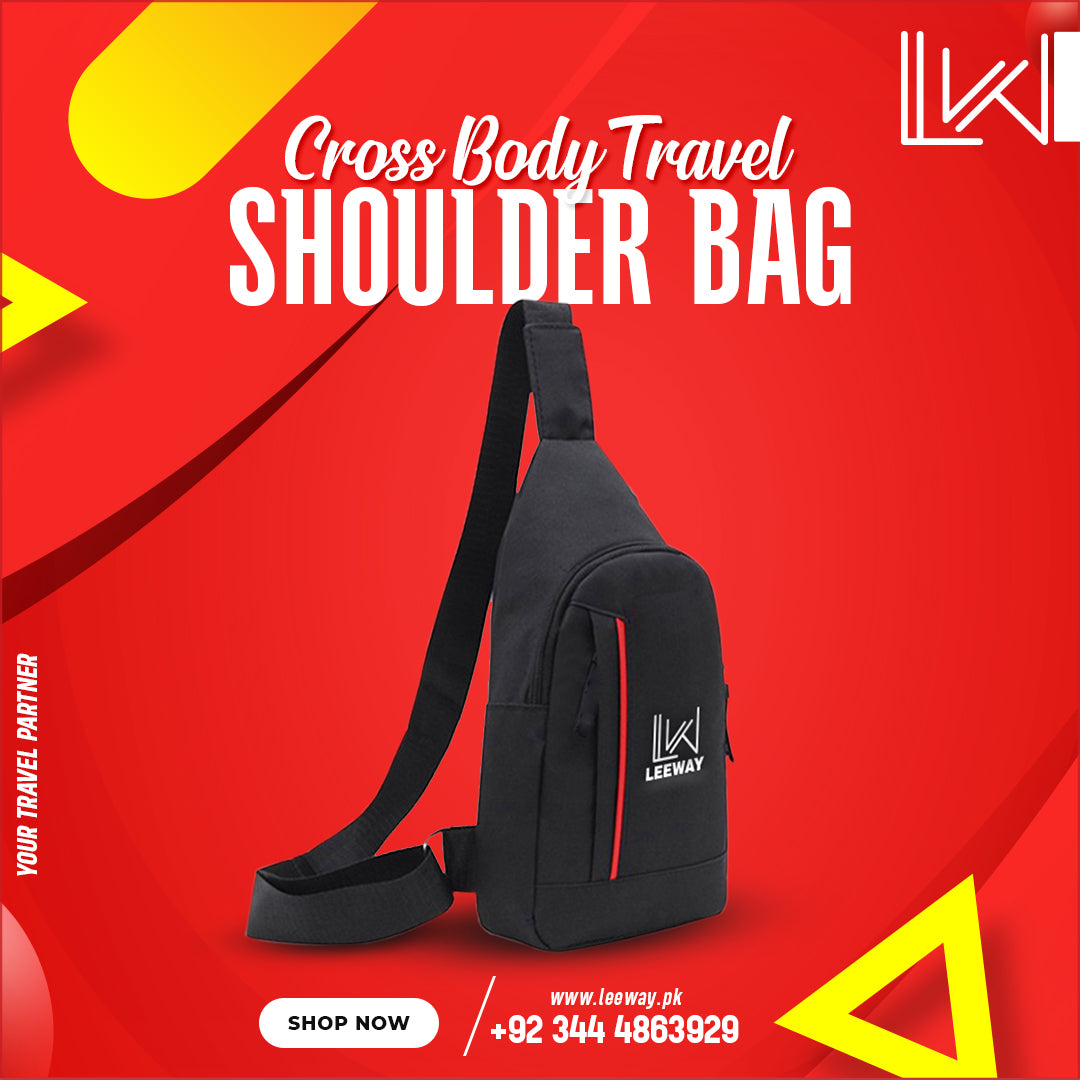 Travel in Style: Exploring the World with Our Cross-Body Travel Shoulder Bag
Introduction:
Welcome to our travel blog, where we are excited to introduce you to the perfect companion for your journeys - the Cross-Body Travel Shoulder Bag from Leeway.pk! In this blog, we'll explore the features, benefits, and reasons why this bag is a must-have for any travel enthusiast. From its stylish design to its practicality, we'll show you how this bag can elevate your travel experiences.
Stylish and Functional Design:
The first thing that catches your eye is the sleek and modern design of the Cross-Body Travel Shoulder Bag. Its minimalist yet sophisticated appearance complements any outfit, whether you're exploring ancient ruins or strolling through a bustling market. The adjustable shoulder strap allows for a comfortable fit, ensuring you can carry it with ease throughout your adventures.
Ample Storage Space:
Despite its compact size, this bag boasts ample storage space to keep your essentials organized. With multiple compartments and pockets, you can store your passport, travel documents, wallet, phone, and more securely. Say goodbye to rummaging through your bag, as everything you need will be at your fingertips.
Durability and Security:
Traveling often involves unexpected bumps and challenges, but with this bag, you can rest assured that your belongings are safe and secure. Crafted from high-quality materials, it offers excellent durability to withstand the rigors of travel. Additionally, the bag features anti-theft measures, such as hidden zippers and slash-proof straps, giving you peace of mind during your journey.
Versatility:
Whether you're exploring a vibrant city or hiking through nature, this bag adapts to your needs. It's not just a travel companion; it's also perfect for everyday use, offering functionality and style even when you're not on the road. The versatile design makes it an excellent investment for any traveler or city dweller.
Customer Testimonials:
Don't just take our word for it! Hear from fellow travelers who have experienced the convenience and elegance of the Cross-Body Travel Shoulder Bag. We've gathered feedback from satisfied customers who share their experiences and why they consider it a game-changer for their travels.
Conclusion:
In conclusion, the Cross-Body Travel Shoulder Bag from Leeway.pk is more than just a travel accessory; it's a statement of style and functionality. With its sleek design, ample storage, durability, and versatility, this bag is an essential companion for any travel enthusiast. So, whether you're planning a weekend getaway or a globetrotting adventure, make sure to equip yourself with this travel essential and embark on your journey in style!
Shop now
https://www.leeway.pk/collections/top-rated-products/products/cross-body-travel-shoulder-bag